Travel Nurse Stories, Resources, and Tips
Travel Nurse Stories, Resources,
and Tips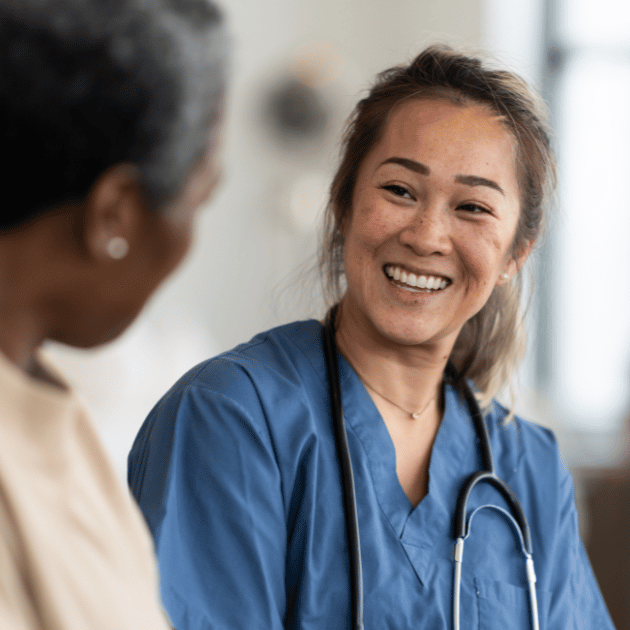 Everything You Need to Know When Considering a Government Contract
Government contracts are special contracts that travel nurses should consider when trying to find an assignment that will fit their needs. Most government contracts are with the Indian Health Service, VA Hospitals, or Federal Prison Clinics which come with unique benefits, adventurous destinations, and a variety of facility environments.
Read on to learn about government contracts and see if they appeal to you.
Unique Benefits
There are a variety of benefits that government contract nurses receive that most nurse contracts do not. For starters, as a government contract nurse, you receive compensation for every government holiday even if you do not work that day. This is a nice little bonus to receive on top of your regularly scheduled hours for the week.
One really big benefit of government contracts is that you can hold any state license to qualify for the position. You do not need to get any special licensing for each location so you can go from state to state on government contracts all while under your original state's license. This will save you both on time and paperwork.
Government contracts also offer paid time off and sick leave, which makes your work-life balance easier to manage. This allows you to keep your income flow steady while maintaining the time off you need to recharge and reset. These contracts also offer two full weeks of paid vacation once you work there for a year. Plan a two-week dream vacation and celebrate your year of work!
Your contract will provide you with day one health benefits, but if you do not need healthcare through your job, you can cash this in for a healthcare stipend. No matter what you need, you decide how to utilize these benefit options.
Adventurous Destinations
Looking to head West? Government contracts are ample in the Southwest, Midwest, the Rocky Mountains, and the Great Plains. The West offers some of the best skiing mountains, open land to explore, and hikes that lead to incredible views.
If your contract is with the Indian Health Service, you will be placed near a Native American reservation, which are near National Monuments like Mount Rushmore, The Grand Canyon, Glacier Mountain Park, and more.
These contracts are a great chance to cross off some of your bucket list visits while you work out West!
Patient Care
Nursing comes with its stressors, which is no surprise. There are shifts when you are overwhelmed with patients and can't seem to keep up. With government contracts though, the patient ratio is manageable and allows you to dedicate your time to all of your patients' needs.
Your work on a government contract would make an impactful difference to a rural community that faces development barriers and oftentimes, generational addiction. Your work will help the community strive for healthier lifestyles, provide tools for those facing addiction, and advance the overall health of the community.
Contract Stability
Government contracts are typically longer than a travel nurse assignment and offer a 26-week contract to begin that you will have the option to extend for up to three years. The long-term opportunities allow you to develop a relationship with the community and patients as well as gain more time to explore the surrounding towns and monuments.
If you are looking to travel to a new city but enjoy feeling settled at home, this is a great way to experience a town for a couple of years rather than a few short months.
Is a Government Contract for You?
Mission-minded nurses and adventure-seekers will thrive on a government contract. With miles and miles of nature to explore and the opportunity to help a small community, you will feel fulfilled while on assignment.
These contracts are not just for nurses either. There are a myriad of opportunities for dental assistants, pharm techs, med lab techs, and more in government contracts so reach out to GIFTED and connect with a recruiter to learn more about how you can land a government contract!