Travel Nurse Stories, Resources, and Tips
Travel Nurse Stories, Resources,
and Tips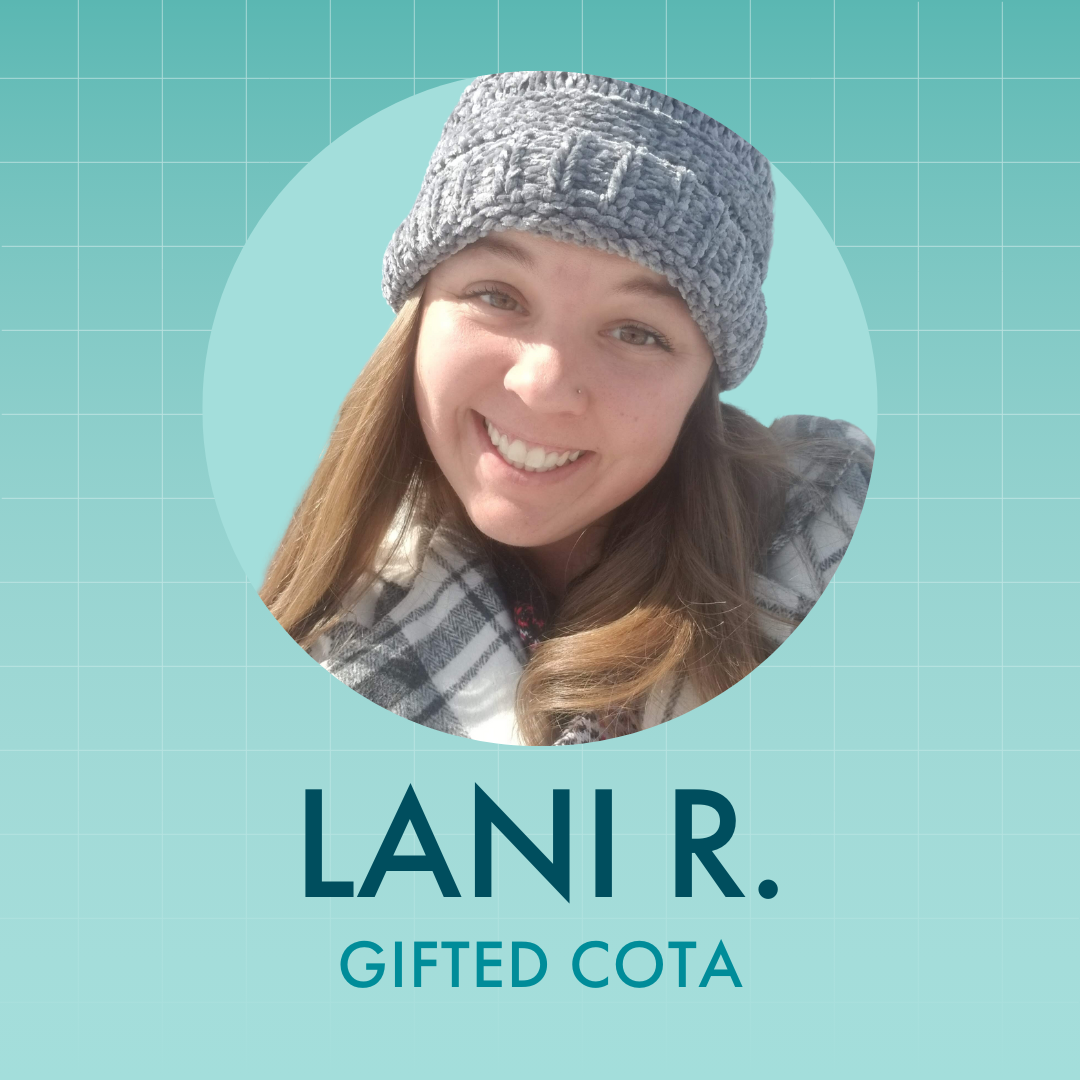 Clinician Spotlight: Adventures in New Mexico with Lani R.
Travel clinicians, put New Mexico at the top of your list. We interviewed Lani R., a Gifted School-Based Clinician, and she told us about her unparalleled experiences traveling around the state of New Mexico.
From the enchanting adobe architecture to historic national parks, New Mexico promises an unforgettable adventure for you. Read on to learn about Lani's experience in New Mexico.
Meet Lani R.
Lani is a Certified Occupational Therapist Assistant that has been adventuring through New Mexico with Gifted Healthcare Education for the past five years. She has worked in school districts in Aztec, Lovington, and Shiprock, New Mexico.
Lani's journey to becoming a COTA surprisingly all began with a dream of becoming a nurse.
"I wanted to be a nurse and while in school for that, I became a CNA. I went up the chain of CNA pretty quickly and became a restorative aid. That's where I started helping patients continue their therapy and one day I decided maybe this is for me and tried it out," said Lani. "It's the perfect fit for me. I get to help people in nursing homes, hospitals, and school settings and that is what I love."
In Lani's current role with Gifted Healthcare Education, she works with students from Pre-K through High School and loves to see students' development from the start of the school year to the final day of the year.
"My first year in Aztec, there was a student having a particularly hard time focusing and getting through assignments. I remember providing him with a therapy ball and sitting with him in class and it worked," stated Lani. "He got through his math sheet pretty quickly and even got everything correct."
"That was my first moment knowing that what I was doing was what I was meant for."
New Mexico Must-Do's
Lani and her husband have had the opportunity to travel throughout New Mexico for the past five years, truly getting to see everything the state has to offer. Lani believes that getting to pursue her passion and help students while traveling is a dream come true.
"When I learned I had the chance to travel while working in schools, I thought 'let's go for it!'," said Lani.  "And I fell in love with traveling ever since."
Here is a list of must-dos for any traveler taking an assignment in New Mexico.
Aztec is home to the Aztec Ruins National Monument, a UNESCO World Heritage Site. You can explore the well-preserved ancestral Puebloan ruins, including the Great Kiva, which provides a glimpse into the ancient Native American civilization that once thrived in the area.
Just outside of Aztec, New Mexico is Wines of the San Juan, a local winery situated amidst scenic surroundings. You can enjoy wine tastings and stroll through the vineyards on a beautiful day.
In Lovington, New Mexico, you can get your gamble going at the Zia Park Casino. The casino offers everyone's favorite gaming options like slot machines, table games, and even has a horse racing track. It's a great place to have some fun, try your luck, and enjoy a night out with friends and family.
Up next on Lani and her husband's bucket list for New Mexico is to take a trip to one of the many Hot Springs around their area. There are a handful of hot springs in the northern part of New Mexico that offer a great spot to unwind and enjoy some quiet ambiance. Its rumored that public figures like Teddy Roosevelt and Jesse James frequented the Montezuma Hot Springs, just outside of Las Vegas, New Mexico.
If you are looking for your next assignment and hoping to explore a brand-new state, connect with a Gifted Healthcare Education Recruiter and let them know New Mexico is on your list. Your recruiter will be able to answer any questions about the school district and assignment details. Connect with a recruiter today or send a referral!