Travel Nurse Stories, Resources, and Tips
Travel Nurse Stories, Resources,
and Tips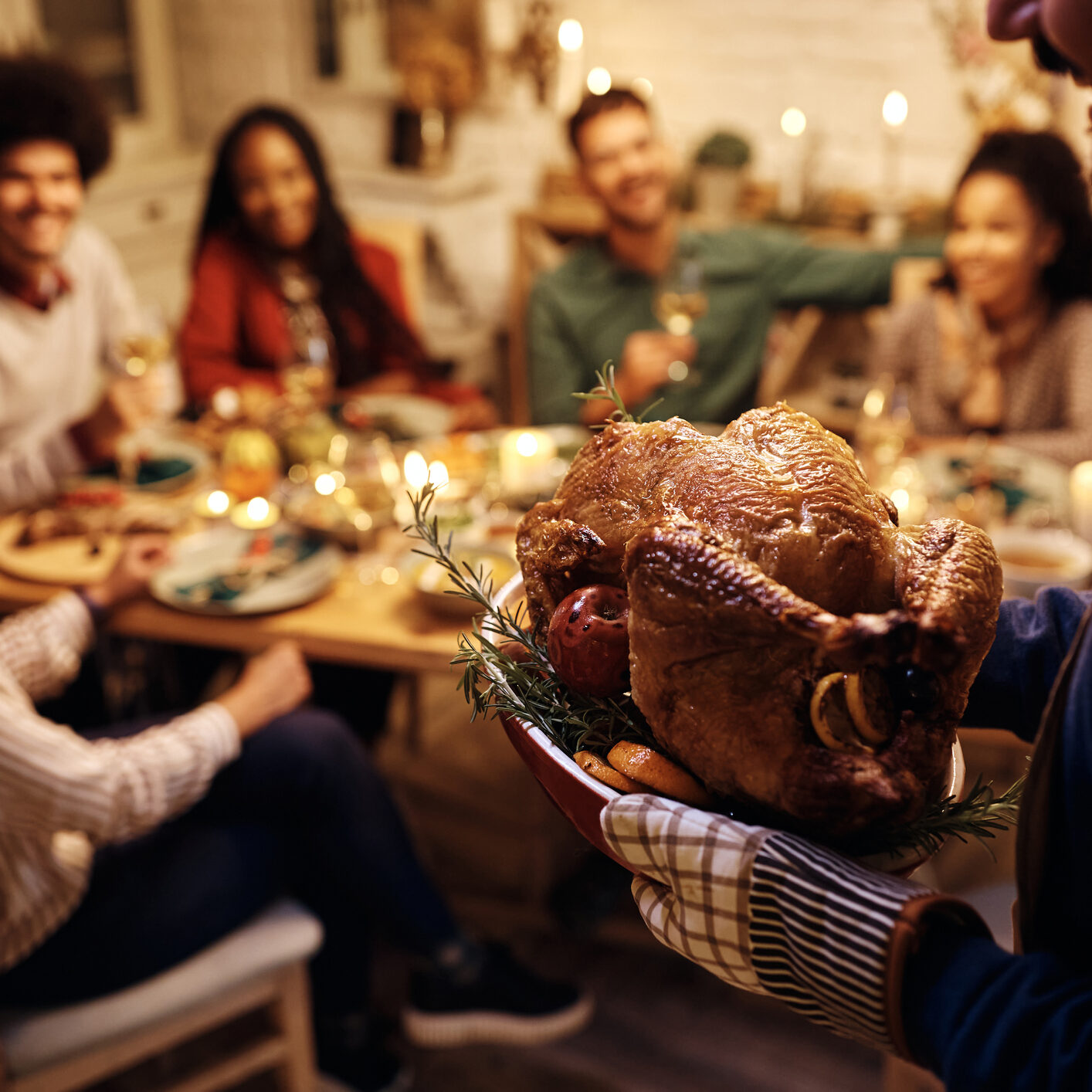 Tips for Celebrating Thanksgiving Away from Home
For many, Thanksgiving is a time for family, feasting, and gratitude. However, as a travel nurse on an assignment far from home, celebrating the holiday away from loved ones can be a unique challenge. In this guide, we'll explore valuable tips to make your Thanksgiving away from home a meaningful and memorable experience – no matter what city you are in.
Create a "Friendsgiving" Tradition
Embrace the spirit of Thanksgiving by organizing a "Friendsgiving" celebration with fellow travel nurses, colleagues, or new friends you met around your city. There are so many creative ways you can divide up the cooking and decorating – maybe even make a fun contest out of it!
If you are working during thanksgiving, think about coordinating a "floorsgiving" and celebrate the holiday with everyone on your floor, especially with the patients. Decorate patients' doors and have each nurse bring a dish in for the day. Don't forget to end it with some pumpkin pie.
Explore Local Traditions
Thanksgiving is celebrated in various ways across the country, and each region may have its own unique traditions and dishes. Take this opportunity to explore local events, parades, or community gatherings. If you grew up on the East Coast but are on an assignment in California, it might be your first Thanksgiving in warm weather. Take advantage of the new experience and get outside. Vice versa, if you live in warm weather but are traveling to a cold town this time of year, treat yourself to a cozy sweater for the holiday season.
Connect Virtually with Loved Ones
Thanks to technology, distance doesn't have to mean disconnection. Plan a virtual Thanksgiving gathering with family and friends that works with your schedule. Maybe you all plan to have a leftover party and eat Thanksgiving leftovers together. Even though you are celebrating remotely, it will make ou feel a little closer to home.
Volunteer or Give Back
Channel the Thanksgiving spirit by giving back to the community you are working in. Every city has so many opportunities to volunteer like soup kitchens, shelters, or community centers. Contributing to a cause can bring a sense of fulfillment and purpose, making your Thanksgiving away from home more meaningful. It will also add to your travel nurse experience and let you connect with more of the community outside of the hospital.
Cook Familiar Dishes
If you know you will be alone on Thanksgiving, make sure to prepare some of your favorite Thanksgiving dishes to bring a taste of home to you. Cooking familiar recipes can evoke a sense of comfort and nostalgia, reminding you of family gatherings and the traditions you hold dear. There is nothing like mom's stuffing or your aunt's pumpkin pie so ask for their recipe and share the experience of cooking their familiar dish.
Create a Gratitude Journal
If you are looking for an activity during the day, set aside time to journal. Take a moment to reflect on what you're grateful for during this season of thanks by starting a gratitude journal to capture your thoughts and feelings. Focusing on the positive aspects of your current assignment can help shift your perspective and enhance your overall well-being. Maybe write a story about a patient that impacted you – these are memories you will want to hold onto.
Attend Community Events
Check local event listings for Thanksgiving-related activities. Many communities host events such as turkey trots, charity runs, or special dinners. Attend these gatherings to connect with others who may also be celebrating away from home.
Bring Home to You
Decorate your living space with elements that remind you of home. Whether it's a favorite holiday-scented candle, festive decorations, or cherished family photos, incorporating these familiar items can create a warm and comforting atmosphere.
Embrace the Adventure
Finally, view your Thanksgiving away from home as an opportunity for a unique adventure. Embrace the chance to create new traditions, make new friends, and explore the world. This perspective can turn what initially feels like a challenge into a memorable experience.
Happy Thanksgiving From Gifted
Gifted Healthcare hopes you have the best Thanksgiving – no matter how you spend the day. We are grateful for our clinicians like you every single day. You truly make a difference in the lives of patients and families around you. We wish you a joyful and gratitude-filled celebration!