Travel Nurse Stories, Resources, and Tips
Travel Nurse Stories, Resources,
and Tips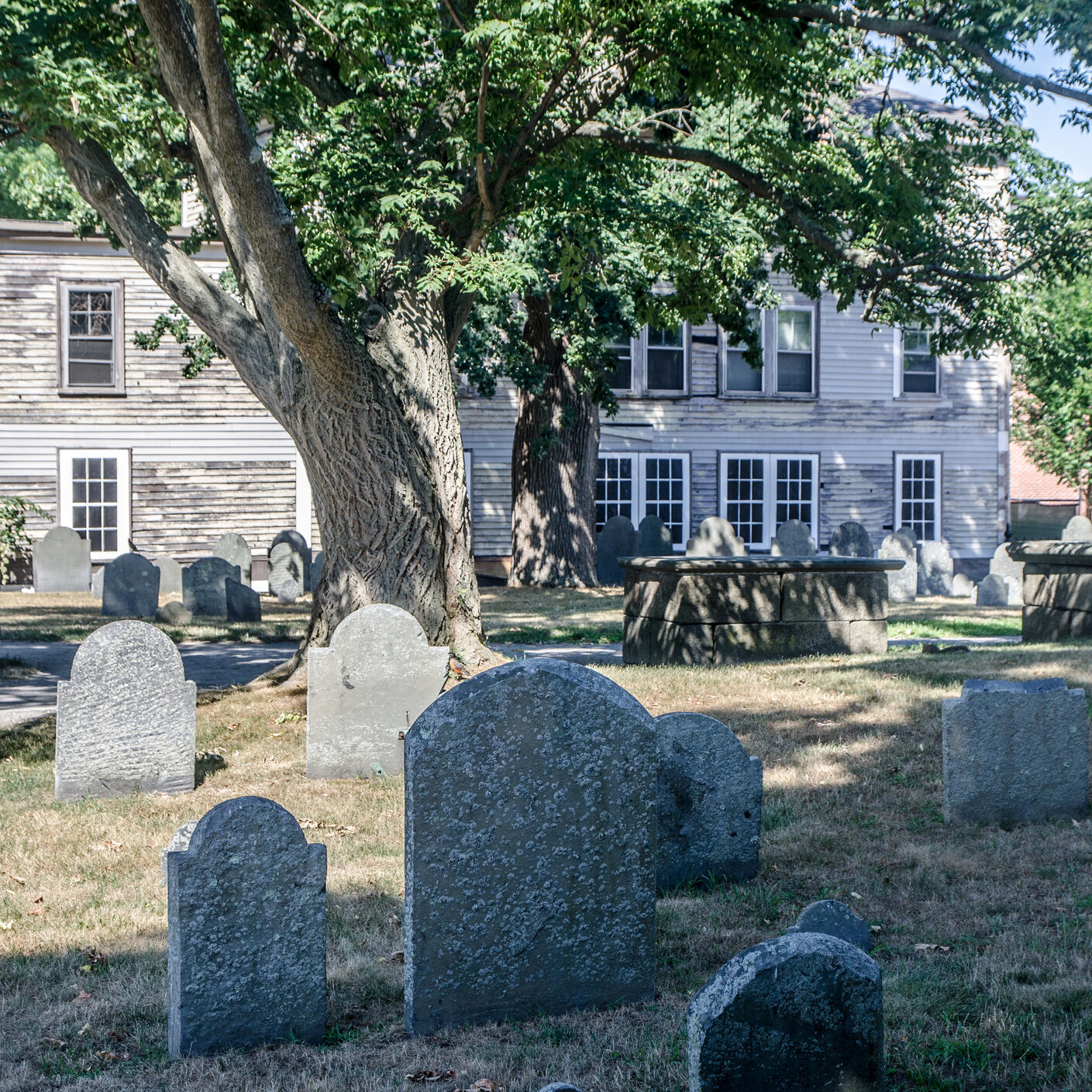 Travel Nursing in Spooky Destinations
Travel nursing is an adventure in itself, offering nurses like you the opportunity to explore different parts of the country, gain valuable experience, and make a significant impact on patient care. But for those with a love for all things Halloween, there's something extra special about traveling during the month of October.
In this blog, we'll embark on a journey to explore some of the most haunted and mysterious places where nurses can fulfill their passion for healthcare during the day and explore the spooky history of each town by night.
Salem, Massachusetts
Our first stop is Salem, Massachusetts, a city known for the infamous Salem witch trials of 1692. While working in Salem, nurses can immerse themselves in its history of witchcraft, ghost stories, and haunted buildings.
The Salem Witch Museum offers tours of the bewitching sites and hosts events throughout the year. It's a unique experience into the supernatural history of Salem and is busiest during the month of October so be sure to plan this visit ahead of time.
New Orleans, Louisiana
New Orleans is more than just its vibrant nightlife, this city is oozing with history and is even home to some of the most haunted places in the United States. Cemetery tours are popular in this city all year round because of the above-ground burials.
If a body or coffin is placed in an in-ground tomb in New Orleans, there is a risk of it being water-logged or even displaced from the ground. For this reason, the people of New Orleans have generally used above-ground tombs. One popular graveyard is the St. Louis Cemetery No. 1. It is reputedly haunted by the spirit of the Voodoo Queen Marie Laveau – you'll be in for an eerie treat.
There's no shortage of ghost stories to satisfy your curiosity in New Orleans. Take a ghost tour of the French Quarter and learn about mysterious deaths, unspeakable tragedies, and twisted history that have left the spirits of unfortunate souls walking amongst the town.
Gettysburg, Pennsylvania
Gettysburg is famous for its pivotal Civil War battle, and it's no surprise that this town has earned a reputation for being among the most haunted places in America. As a travel nurse in Gettysburg, you'll have the opportunity to work in a historic healthcare setting and perhaps even encounter some of the spirits who still wander the battlefield and local inns.
Since the Civil War, there have been numerous reports of ghostly regiments, phantom horsemen, 18th-century faces mysteriously appearing in photographs taken by tourists, and other Civil War apparitions. These sightings have caused speculation that the spirits of the casualties from the battle remain in Gettysburg searching for victory and redemption. Take a battlefield bus tour and learn more spooky insight.
Alcatraz Island, California
Imagine working as a nurse on Alcatraz Island, once home to some of the most notorious criminals in U.S. history. The Alcatraz Federal Penitentiary is renowned for its hauntings, with many stories of ghostly apparitions.
If you are on an assignment in San Francisco, you will have to visit Alcatraz Island on a day off from work. The former military fort and notorious maximum-security federal prison was home to Al Capone, Machine Gun Kelly, and other notorious gangsters of the 20th century. The museum offers day tours and night tours so you can pick your poison.
Philadelphia, Pennsylvania
Eastern State Penitentiary in Philadelphia, PA is another former prison that was turned into a historic site. It's famous for its imposing architecture and ghostly legends. Explore this eerie local attraction while on a travel nurse assignment in Philly. Take either a daytime museum visit or signing up for a nighttime Halloween Festival tour. You'll get to uncover the historic site's mysteries either way.
Travel with Gifted
If Halloween is your thing, tell your Gifted recruiter. They'll work to get you a travel nursing assignment in a spooky city. You'll experience the rich history and haunted tales of these intriguing places and we know you'll love it. Just remember to pack a flashlight – you never know when you might encounter something otherworldly!