Travel Nurse Stories, Resources, and Tips
Travel Nurse Stories, Resources,
and Tips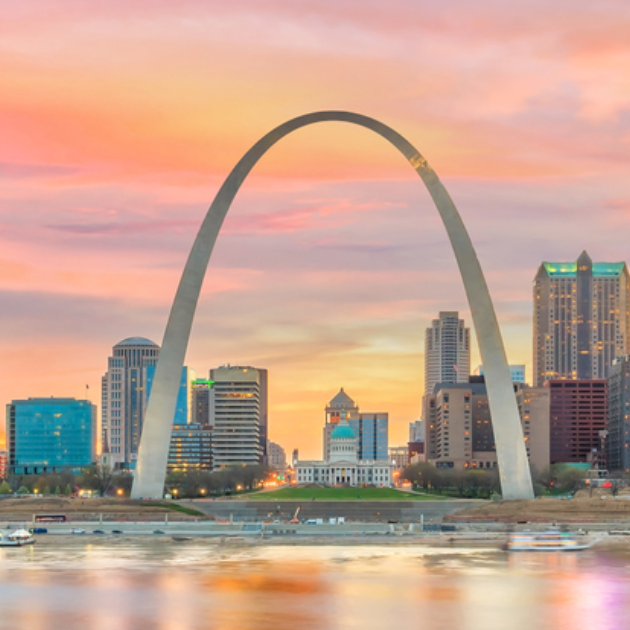 Discover Exciting Travel Nursing Opportunities in Missouri
Are you a passionate nurse looking to combine your love for healthcare with your wanderlust? Look no further than Gifted's Travel Nursing Jobs in Missouri! Imagine embarking on a journey across the United States, indulging in your nursing career while falling in love with a new city every 13-26 weeks. If this sounds like your dream job, Missouri is the destination you've been searching for.
Why Choose Missouri for Your Next Travel Nursing Job?
Missouri is a state brimming with vibrant cities and diverse attractions that cater to all your interests. Whether you're into jazz music and art galleries or are captivated by the wonders of nature, Missouri has something for everyone.
Read on to check out some popular destinations in Missouri.
Columbia, Missouri
Columbia, a dynamic city in Missouri, offers a unique blend of urban amenities and natural beauty. As a travel nurse, you'll have the chance to explore this charming city while making a difference in the healthcare field. Here are some highlights of what Columbia has to offer:
Top-Notch Medical Facilities: Columbia boasts exceptional healthcare facilities that provide cutting-edge medical services. As a travel nurse with GIFTED Healthcare, you'll have the opportunity to collaborate with dedicated professionals in state-of-the-art medical environments.
Cultural Enrichment: Immerse yourself in the local culture by exploring museums, galleries, and historical landmarks. The city's rich history and artistic scene are sure to captivate your senses during your off-hours.
Natural Beauty: Surround yourself with the beauty of nature in Columbia. Discover parks, hiking trails, and outdoor recreational areas that allow you to unwind and recharge after your nursing shifts.
St. Louis
St. Louis is a city that effortlessly weaves history, culture, and modern vibrancy into its everyday vibe.  Situated along the majestic Mississippi River, St. Louis beckons travel nurses with its iconic Gateway Arch, world-class museums, and a vibrant arts scene. When you take an assignment in St. Louis, you'll find yourself immersed in an unforgettable adventure. Here are two things to explore in St. Louis:
Gateway Arch: No trip to Missouri is complete without a visit to the iconic Gateway Arch in St. Louis. Standing at an impressive 630 feet, this architectural marvel pays tribute to the history and diversity of the region. Don't miss your chance to snap a photo next to this towering monument during your travel nurse assignment.
Forest Park: Located in the heart of St. Louis, Forest Park offers a haven of cultural experiences. With attractions like the Saint Louis Art Museum, Missouri History Museum, and Saint Louis Zoo, you'll have endless opportunities to feed your curiosity.
Springfield
Nestled in the heart of the Ozarks, Springfield, Missouri, offers travel nurses a unique blend of adventure and comfort. With its small-town charm and an array of amenities, Springfield is a destination that caters to various interests. As you embark on your travel nursing journey with Gifted Healthcare, here's what you can look forward to in Springfield:
Natural Splendors and Outdoor Escapes: Springfield is a haven for nature enthusiasts. The Nathanael Greene/Close Memorial Park, a sprawling 113-acre park, is a paradise for those seeking serene walks, vibrant gardens, and open spaces. The park's walking trails, gardens, and playgrounds provide the perfect setting to unwind after a fulfilling nursing shift.
Mizumoto Japanese Stroll Garden: For a touch of tranquility and cultural exploration, the Mizumoto Japanese Stroll Garden is a must-visit. Immerse yourself in the beauty of Japanese aesthetics as you stroll through this captivating garden, complete with serene ponds, lush greenery, and traditional architecture.
Travel with Gifted Healthcare
Ready to embark on a trip to Missouri? Explore Gifted's Travel Nursing jobs in Missouri and prepare to unlock your next travel nursing adventure. You can even refer an RN friend that you think would love an assignment in Missouri and you will both earn $500! Start your referral today.