Per diem (a.k.a. "PRN") nursing offers the flexibility to pick up shifts as needed at local facilities while earning a higher hourly rate than regular staff. Additionally, per diem nurses can choose when and where they want to work, gain experience in different settings, and enjoy the challenges and rewards of on-call opportunities.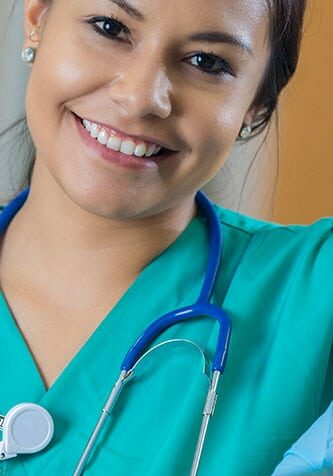 Gifted Healthcare Started in Per Diem Nursing
Gifted Healthcare is an award-winning company originally created to support per diem nurses.
We have top per diem nursing jobs and convenient local contract nursing opportunities that fit your lifestyle and meet you where you are.
You can also earn full-time benefits for part-time hours (you must work 30 hours per week consistently).
How to Work with Gifted Healthcare
Meet Your Recruiter
A Gifted Healthcare Recruiter will contact you to discuss your career goals and help build your profile.
Start Your Assignment
Start your assignment with full onboarding details and day-one benefits.
Search Per Diem Nursing Jobs Now
Check out the latest shifts that fit your life and your preferences.
"The flexibility of my schedule and being able to go to different facilities attracted me to per diem nursing. I have had the opportunity to do School Nursing, Covid Testing, MedSurg, Tele, and I really enjoy the variety.
My PRN job let me keep my full-time job and pick up extra shifts. I love that I am in control."
- Vantrelle, RN
"I started per diem nursing when Hurricane Ida hit. I was missing a lot of moments with my daughter so per diem nursing worked better for me. PRN nursing helped me establish a good routine and work a schedule that is better for my family.
I also enjoy getting to feel out multiple facilities and getting my feet wet in different fields."
- Adrienne, RN
What experience is required?
At this time, we require two years of experience in your specialty to begin per diem nursing through Gifted Healthcare.
---
What are the advantages of Per Diem Nursing?
There are a variety of reasons nurses choose to become a per diem nurse. Nonetheless, here are a few common reasons:
opportunities to make extra income by working additional shifts outside of your regular work hours
ability to keep your license active even when you aren't working full time
flexibility to control your own schedule and work when you want or need to work
variety of experiences at different facilities in your area to learn new skills and grow your resume
PRN jobs often offers higher pay per hour
Apply now to start picking up per diem shifts.
---
What happens when I mark myself as "available"?
When our team sees you have marked a shift as available, they will give you a call at confirmation time if you are needed for the shift. Consequently, be prepared for the call and ready to work the shift. If you are not 100% certain of availability for a shift, do not mark yourself as available.
---
What do I need with me for each shift?
By the time you show for your shift, be sure to bring your RN license, credentials, and a photo ID. The staffing office may need to make their own copies on your first shift.
---
Where do I go for my shift?
When picking up shifts at different facilities, always head to the Nurse Staffing Office to sign in with the supervisor to receive your assignment.
---
How can I cancel a shift?
You can remove your availability from your schedule any time before the two-hour confirmation window. Nevertheless, we highly recommend calling as in advance as possible to give facilities enough time to plan replacements.
---
What does "pro re nata" mean?
PRN stands for "pro re nata," which is Latin for "as needed." It is often used interchangeably with Per Diem, which means "by the day."
Both PRN and Per Diem are used to describe staffing opportunities where nurses or clinicians can schedule shifts at a facility without needing to sign a contract.
---
What benefits does Gifted Healthcare offer per diem nurses?
Gifted Healthcare offers outstanding support and perks including:
Premium pay
Dedicated recruiters
Premier facilities
24/7 on-call CNO
Day 1 total health (medical, dental, and vision)
Affordable coverage (short-term disability to life insurance)
Emotional support
Career coaching
Pet insurance
Uniform discounts
Travel discounts
Entertainment discounts
...Visit the Benefits Page for more information
---
Does Gifted Healthcare offer referral bonuses?
Yes! Help your friends land their dream jobs by referring them to Gifted Healthcare, and get a $1,000 thank you bonus for each one that joins our team. See our referral page for more details.
Trust a Gifted Healthcare Recruiter to uncover per diem nursing job opportunities near you.